The server install image allows you to install Ubuntu permanently on a computer for use as a server. It will not install a graphical user interface.
Download ubuntu-18.04.5-server-amd64.iso
Choose this if you have a computer based on the AMD64 or EM64T architecture (e.g., Athlon64, Opteron, EM64T Xeon, Core
---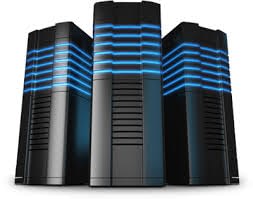 Intel® Xeon 6×2.26GHz
6 cores / 12 threads
Frequency 2.26 GHz
RAM: 16GB
HDD: 2TB
IPs : 5 (/29 VLAN)
Bandwidth : Unlimited
Internet: 100Mbps
---
Ubuntu Linux version 18.04 LTS (codenamed "Bionic Beaver") has been released and available for download. Ubuntu Linux is a community-based Linux distribution, and you can download Ubuntu Linux 18.04 LTS version today. The latest release of Ubuntu brings the best open source technologies together on one platform, with the benefit of free updates for five years. This newest release of Ubuntu Server and desktop heavily focused on supporting cloud computing, IoT, AI, machine learning, 64-bit ARM-based server, and more.